späť
Lot of winter experiences and wellness full of pleasure in SOREA hotels!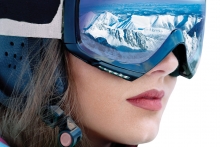 The seasons keep alternating one after another and, like a wave of magic, here it is, the fairy winter. Whether you are looking forward to all the magic moments that are associated with this season or frosts cause wrinkles on your forehead, don't despair! This year again, SOREA hotels, in the heart of winter landscape, open their doors for a perfect relax.
TOP ski resort JASNÁ and wellness centre of the highest quality
Undoubtedly, winter is charming, not only because of the fairy-tale atmosphere, but also because of so many popular sports that we can enjoy in this time of year. Visitors are welcomed by various ski resorts, where one of the most famous is the ski resort JASNÁ in the Low Tatras. The largest ski arena with excellent conditions for winter sports offers endless possibilities of activities on the both north and south sides of Chopok. The most modern Funitel cable car that will take you to the top of Chopok, 50 km of ski slopes of various difficulty, modern snow system or evening skiing on the illuminated slope Biela Púť.
You can enjoy view of these attractions from the newly opened wellness centre WELLNESS EUPHORIA in the SOREA SNP hotel in Demänovská Valley. This modern wellness centre includes PANORAMA POOLS (pools with hydromassage jets, waterfalls, bubble seated massage and other attractions), FAMILY WELLNESS (children pool with water hedgehog or relaxation pool with water cannon and slides) and SAUNA WORLD with children sauna, steam sauna AROMA, infrared sauna and dry sauna for 8 to 12 persons. The Kneipp treading bath is also very popular as a procedure stimulating blood circulation, or the hydromassage bath. The hotel also offers above-standard modern equipment for skiers and a number of activities for families with children.
Nearby, in the centre JASNÁ, the hotel SOREA MARMOT is located near the cable cars. Visitors can relax in the sauna or during massage by an experienced masseur. Demänovská Valley is one of the most charming and visited valleys of the Low Tatras not only for a wide range of winter sports, but also for the beauty of National Park or world-famous caves that can be visited here.
The popular location of the Low Tatras is also Liptovský Ján, which is known for thermal water with relaxation and healing effects. Visitors can enjoy the beneficial effects of this water during their stay in the hotel SOREA MÁJ (Liptovský Ján). The hotel services and amenities include a swimming pool with thermal water, sauna, massages and relaxation wraps of various kinds, sea aerosol bath or modern JUMPING centre as a sports activity for both adults and children.
Attractive skiing in the High Tatras and exclusive accommodation in hotels with the best accessibility
The Tatranská Lomnica and Štrbské Pleso ski resorts attract increasingly more visitors every year. It is not surprising since these TOP ski resorts offer truly top-notch services for all generations.
There are 21 kilometres of perfect ski slopes of varying difficulty, from advanced skiers to families with children, many modern cable cars and ski lifts, 26.5 km of cross-country skiing trails, ski-service, ski rental and many other services to liven up your winter holiday. What more can be said. The High Tatras are simply the dream of every winter sports enthusiast.
However, the perfect winter holiday also includes a warm relax. You can enjoy this for example in the top wellness centre WELLNESS WORLD OF REGENERATION AND RELAX in the hotel SOREA TRIGAN in Štrbské Pleso. Various types of pools with attractions such as water jets, whirlpool massage, slide and more, or several types of saunas will ensure perfect relaxation of your body and mind. In addition, when you add also the unique panoramic views of the Tatra peaks, the excellent location and facilities of the hotel, we believe that such a winter stay will become truly unforgettable for you.
Skiing directly in front of the hotel – it is one of the advantages of accommodation in hotel SOREA URAN in Tatranská Lomnica. Ski on the 6.5 km long slope from 2,196 m above sea level through Lomnické sedlo and dive into bubbles and sauna in the hotel wellness centre WELLNESS URANIA. The wellness centre offers a stainless steel relaxation pool with water attractions (climbing net, wave pool, waterfalls, massage jets, water whirlpool), two children pools connected by a stainless steel slide with a pool water hedgehog, Finnish or steam sauna and various types of massages and wraps. Comfortably furnished hotel rooms with services for all ages will ensure relaxation and fun for both you and your children.
In a quiet area, near the Tatranská Lomnica centre, you can also find hotel SOREA TITRIS. There are many opportunities for various winter sports activities in the hotel surrounding, and the hotel wellness centre AQUA Relax encourages visitors to fully enjoy perfect relaxation. Children will surely enjoy a 36-meter long water slide with water flows where they can have all the fun, while adults can enjoy massage attractions in pools or relax in sauna of their choice.
In the quietest area of Tatranské Matliare, at the foot of the Lomnický Peak, less than 2 km from Tatranská Lomnica, you can find the hotel complex SOREA HUTNÍK. Guests can enjoy the indoor swimming pool, sauna, massages, sea bath, BOWLING centre, fitness centre, gym and other entertaining hotel services, which made HUTNÍK a very popular accommodation for families with children or larger groups of visitors. Skiers can enjoy nearby resorts, but there is also a children's ski lift directly in front of the hotel. Whether you like to enjoy the slopes and nature in winter, or if you prefer to enjoy family entertainment and relax in the warm setting of "home", hotel SOREA HUTNÍK has always something to offer.
Winter relaxation in the Ľubovňa SPA and healing springs
Beautiful area of Spiš, interesting not only for lovers of historical monuments but also for anyone who can appreciate the beauty of nature, which cannot be found anywhere nearby. In the quiet setting of the Ľubovňa Spa, directly in the valley of mineral springs, and on the top of that, near the three ski lifts, you will find the hotel SOREA ĽUBOVŇA. In addition to the wide possibilities for winter sports, there are also mineral springs in the hotel surroundings with many benefits for your health. The Vysoká Ski Resort, in the beautiful nature in the north of the Levoča Hills, offers slopes for all types of skiers, from beginners to truly experienced ones. Ski slopes are technically snowed and illuminated with the possibility of evening skiing. In the hotel relax centre, you can enjoy a Finnish sauna, infrared sauna, whirlpool bath with chromotherapy, sea aerosol bath, various types of massages (classic, regeneration, detoxifying, anti-stress, relaxation and reflex massages) or wrap therapies. Surroundings of the hotel together with relaxation services create perfect conditions for winter relaxation.
Magical winter in the capital city
Bratislava – the capital city with a touch of history. It is no surprise that also here you can find many ways to spend your holiday. Walking along the bustling streets of Bratislava's Korzo, ice skating in the middle of the historic centre, many cosy cafés where you can warm up with a good drink or visiting theatres and museums that will provide you with a cultural experience. Come and enjoy accommodation at the SOREA REGIA hotel right on the castle hill, where the beauty of a winter city is at your fingertips. In addition, since September, REGIA has opened a new attraction for you, the Ayurvedic massage centre AYUR GANESH, where experienced therapists from all over India will provide you with effective relaxing massages to balance your body and relieve the stress that many times comes with the most beautiful holidays of the year.
And, finally, the best one – BONUSES and DISCOUNTS for SOREA hotel guests
And not to forget, as winter is characterized by the most beautiful holidays of the year, the hotel company SOREA has prepared a small "gift" for you in the form of fantastic bonuses and discounts!
For holders of the hotel accommodation card and guests of any SOREA hotel, there is a discount:
30 % on entrance fee to the centre WELLNESS WORLD OF REGENERATION AND RELAX in Hotel SOREA TRIGAN,
30 % on entrance fee to AQUA Relax centre in Hotel SOREA TITRIS,
30 % on entrance fee to indoor swimming pool with thermal water in Hotel SOREA MÁJ
30% on entrance fee to Wellness URANIA in Hotel SOREA URÁN
30% on entrance fee to WELLNESS EUPHORIA in Hotel SOREA SNP
20% on entrance fee to BOWLING centre in Hotel SOREA HUTNÍK
30 % on entrance fee to the gallery of trick-art and optical illusion TrickLandia
30 % discount on many games and attractions for children in the gallery Dobrá Hračka
10 % discount on entry fee to the exposition focused on production, processing and storing of Slovak whiskey, spirits and chocolate factory Nestville Park
50 % discount on visiting the exposition of miniatures of Slovak cultural monuments MINISLOVENSKO in Liptovský Ján, hotel guests of SOREA ĎUMBIER for only a symbolic €1.00
50 % discount on discovering the magical underground with guides in Stanišovská Cave for hotel guests of SOREA ĎUMBIER and MÁJ, guests of other SOREA hotels have a 33% discount
20 % discount on visiting the Ľubovňa Castle and historical museum
Discounted entrance fees for visiting the Bio Farm Východná, The Peter Michal Bohúň Gallery in Liptov or Koloman Sokol Gallery
SOREA – a chain of hotels in Slovakia, belongs to the group of elite brands that represent a model of successful development and continuous increase of brand value. This is evidenced by the award of the board of experts Brand Council of the Slovak Superbrands programme, which awarded our company the Slovak Business Superbrands Award 2017, 2018 and 2019.
We believe that you will choose from a great winter offer and experience an unforgettable holiday in SOREA hotels!
More information at www.sorea.sk
Objednať pobyt